While in the heart of the village, the restaurant terraces overlook the lively alleys, at the top of the slopes, they overlook breathtaking panoramas. As if reinvented over the seasons, these terraces always provide the same feeling, that of being, for a few minutes or a few hours, transported out of time.
Towards an ascent of the senses
En altitude, the restaurant terraces make you familiar with the peaks. All in balcony on the Mont Blanc, these sunny terraces offer in summer as in winter real beneficial breaks where, bathed in a soft atmosphere, time seems to have stopped.
On these high-altitude terraces, you can enjoy a good meal in the sun, rest facing splendid landscapes, take a siesta snuggled up in deckchairs or simply quench your thirst before setting off again to tame the mountains.
While some terraces are transformed into a real dance floor under DJ performances, others breathe calm and serenity, where the only concern will be to watch out for sunburn!
Discover mountain restaurants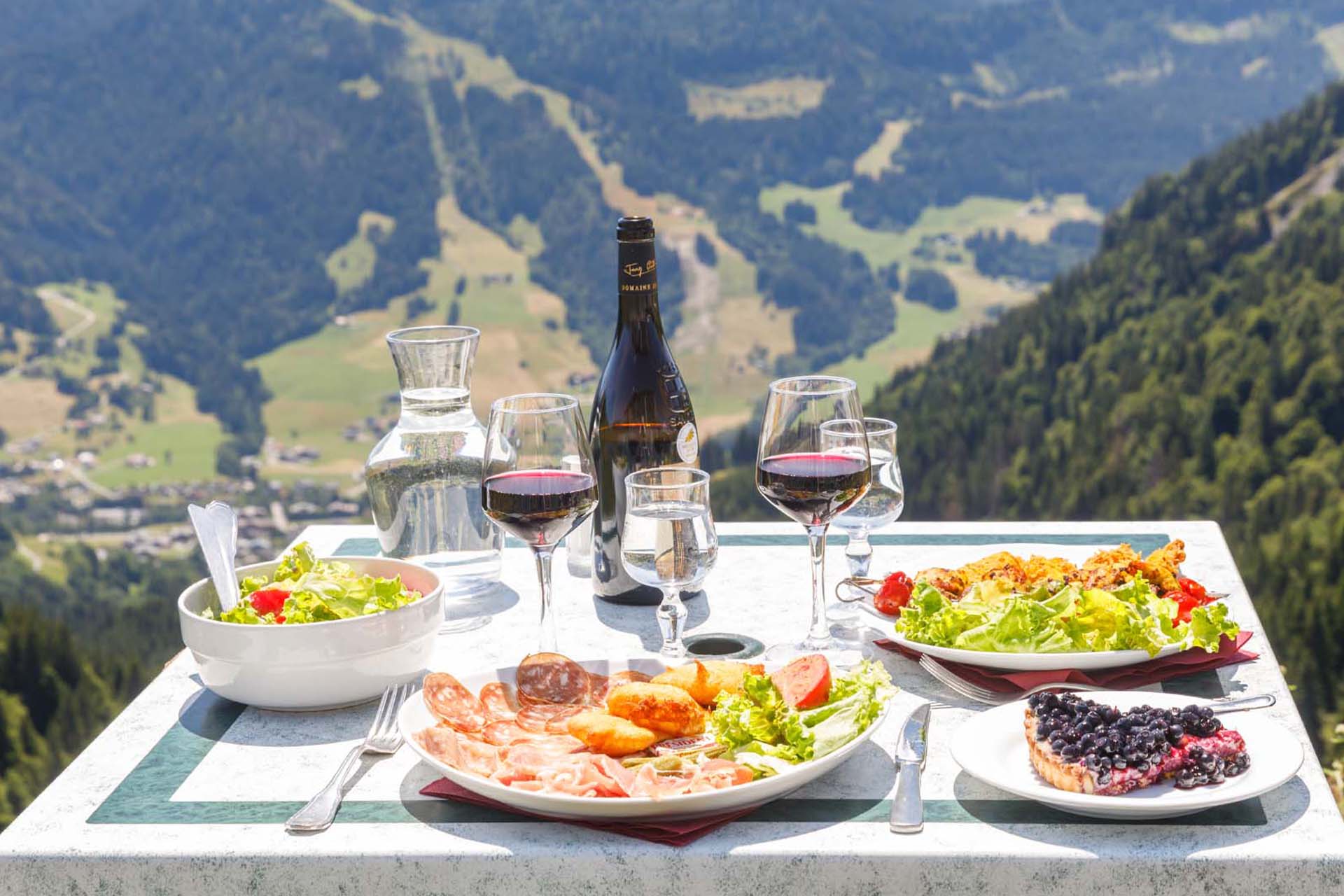 Terraces with the tastes of Savoyard specialties
Although eating on the terrace is already very pleasant, eating a Savoyard specialty on the terrace is even more so. In Megève, the delicate aromas of melted cheese deliciously perfume these warm spaces. A true invitation for epicureans, when the bell tower strikes the 12 strokes of noon, a whole parade of Savoyard specialties begins. Between traditional recipes, revisited dishes and unique specialities, the restaurant terraces are veritable culinary works until after-ski time when the well-deserved fondues swirl from table to table, ready to be devoured by hungry skiers.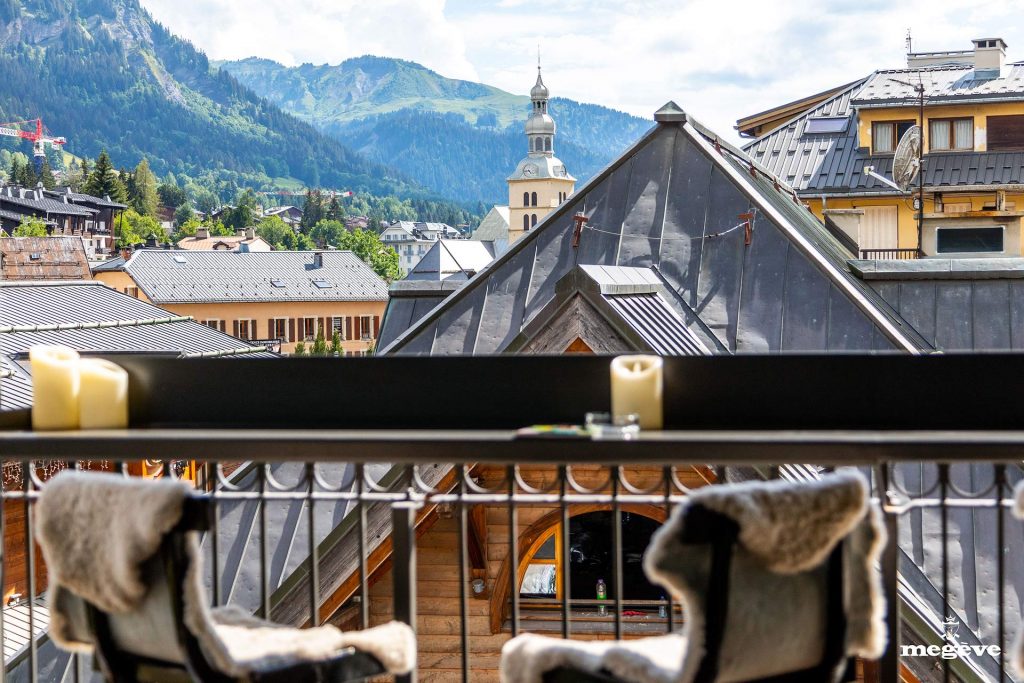 In Megève, terraces are enjoyed all year round
In Megève, many terraces have become mythical places over the years. Photographed from all angles, they exude the Megève way of life, inviting you, all day long, to settle down peacefully to take advantage of their benefits.
Accessible all year round, the terraces don't wait for sunny days to fill up. To pass between the drops, you can count on the many covered and heated terraces which welcome you summer and winter, you and your irresistible desire for gluttony.
When the first snowflakes appear, braziers and fleecy throws complete this warm atmosphere to wipe out any hint of shivers. Because in Megève, the terraces are lived all year round, to the gentle rhythm of the seasons.