Fly over the roof of Europe, touch the forests with your fingertips, touch the vertiginous summits... In a hot air balloon, paraglider, plane or helicopter, set off to conquer the sky in Megève! Surrounded by grandiose and varied panoramas, fly away to unforgettable experiences thanks to the many aerial activities offered by the village of Megève.
Caress the peaks in Megève
Nestled in the heart of a grandiose panorama, Megève attracts in all seasons for its great diversity of landscape that is pleasant to contemplate from the village and the peaks, but also from… the sky! Although Megève is full of viewpoints, the most beautiful are undoubtedly seen from the sky! Because in Megève, aerial activities take on another dimension. In the air, the mountains rise as if drawn towards the sky, the green of the fir trees contrasts with the eternal snow and the landscapes, totally denuded, offer you an infinite beauty.
In a helicopter or a light plane, the flight over is magical. As soon as you leave the ground, the view of Megève and its surroundings is breathtaking. Then, after only a few minutes in the air, the most beautiful peak, Mont Blanc, is revealed, as majestic as it is grandiose. Suspended below a hot air balloon or paragliding suspensions, the aerial ride is also exceptional. Because as soon as you leave the Megève floor to explore the sky, your eyes oscillate from wonder to wonder. So, get ready to take the plunge thanks to its many aerial activities and experience unique sensations alongside passionate and experienced instructors!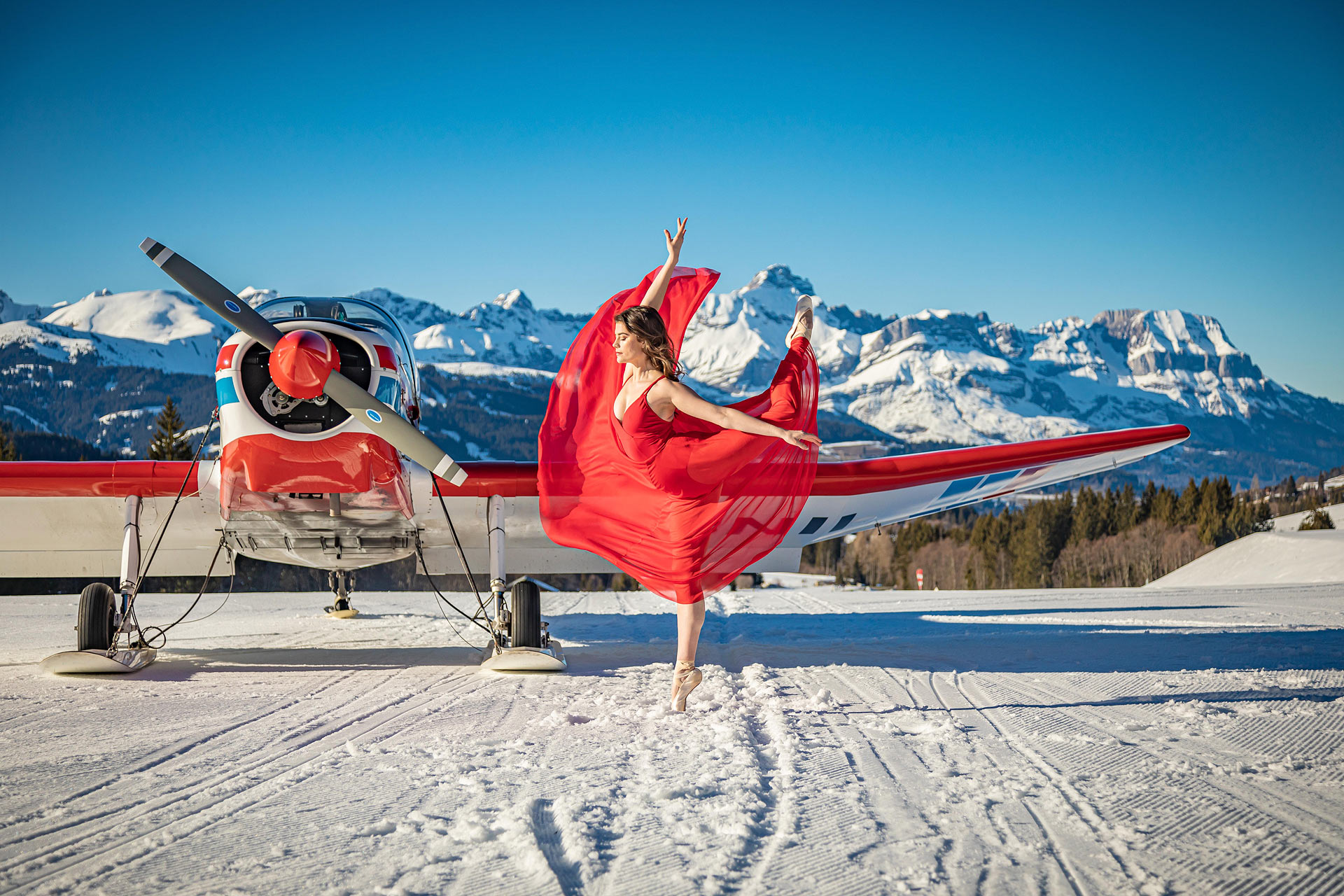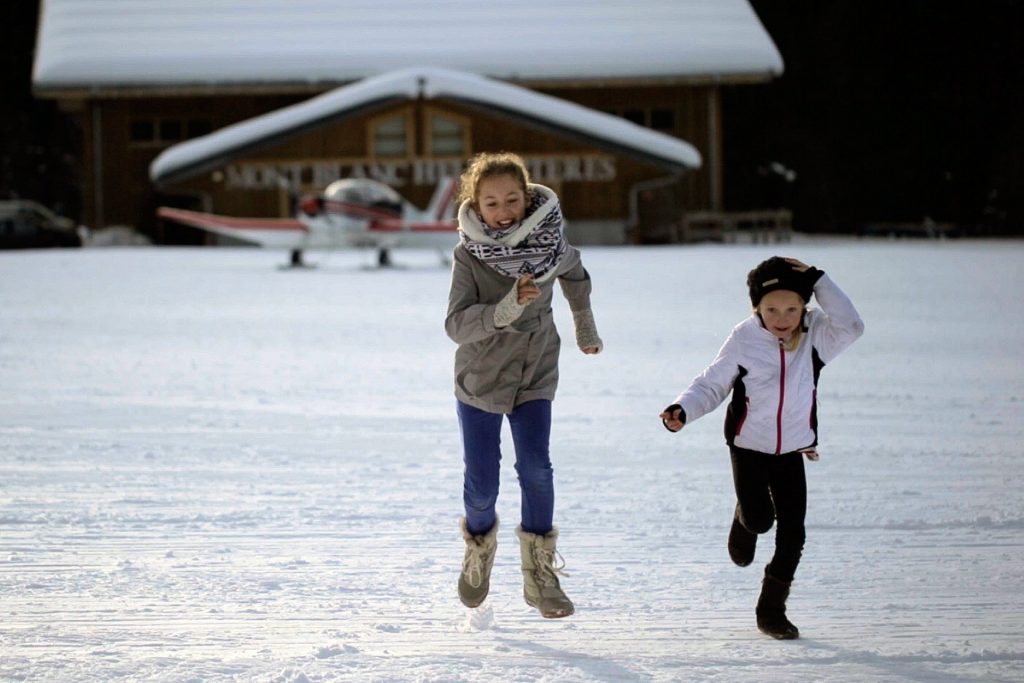 Megève altiport: discover Megève from the sky!
The Megève altiport is one of the first mountain aerodromes to have been created. Located on the majestic site of the Cote 2000, it brings together 2 main activities: pilot training with the Megève flying club, and tourist flights with the Aérocime company.
Approved by the Direction Générale de l'Aviation, the Aérocime company has been offering discovery flights of the Mont-Blanc Massif and its surroundings since 1993 aboard a single-engine musketeer. Ideal for flying in the mountains all year round, they are equipped with large panoramic canopies offering a truly immersive experience as close as possible to the peaks. Thanks to the great expertise of its professional pilots in mountain flying and their in-depth knowledge of the terrain, take to the skies and fly over one of the most beautiful panoramas in the world in complete safety.