In Megève, pancakes are not only sautéed on Candlemas. Here, the creperies are a must, at any time of the day. A friend of the little ones whose appetites it entertains and an accomplice of the grown-ups with seductive recipes, crêperies bring together all generations.
Team jam or sugar?
Once installed in these charming creperies, there is still the famous question of what to put on it!
Between a vegetarian crepe, a classic ham and cheese or a generous Savoyard pancake, the choice can be difficult. As well as in some creperies, the chef is you! With a wide range of ingredients to choose from and customizable recipes, you are bound to find a pancake to your liking. Especially when your imagination and your gluttony combine to create deliciously unusual pancakes.
For dessert, whether you are from the jam team, traditional with sugar or spread with extra coulis and whipped cream galore, the crêperies of Megève will always know how to treat you.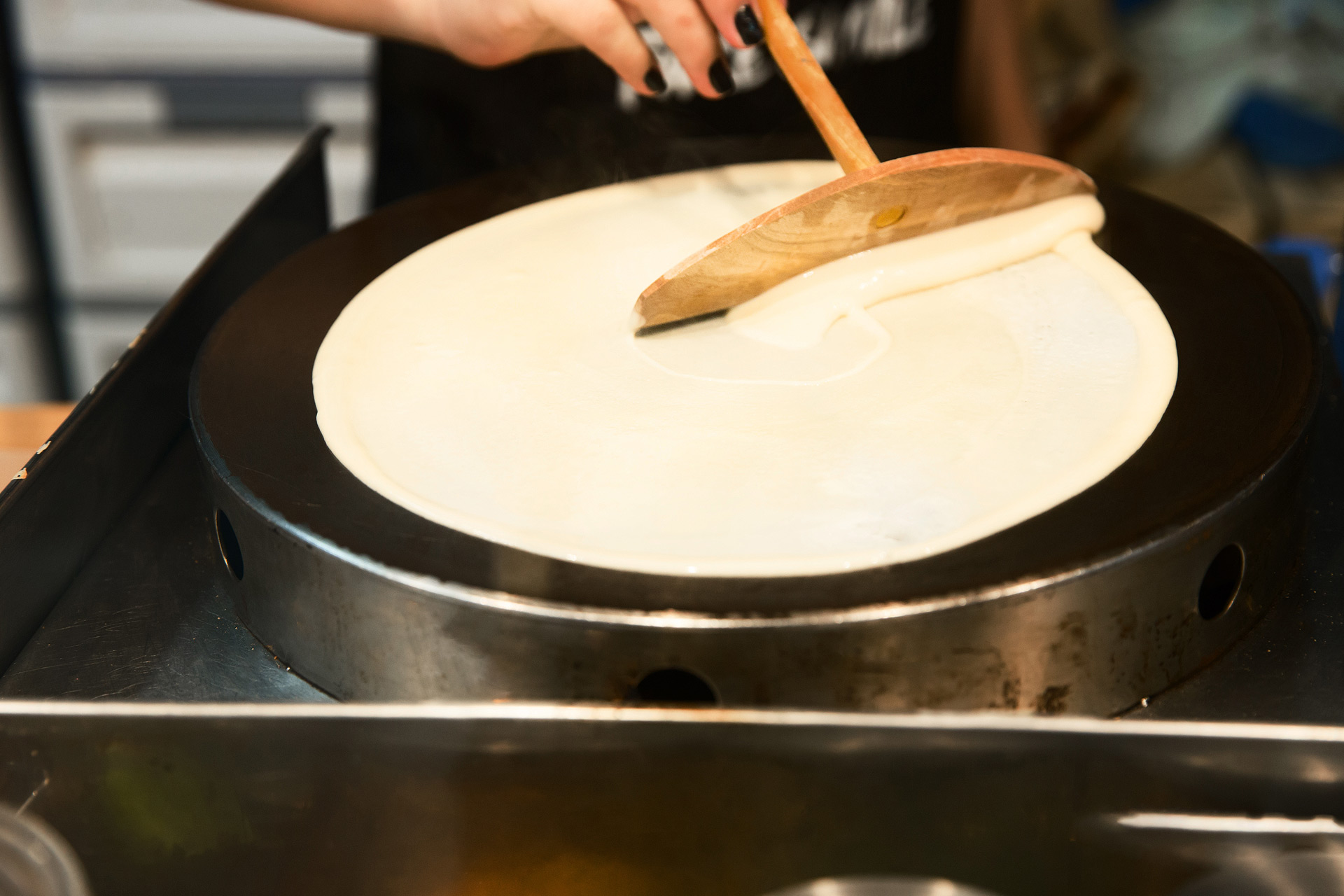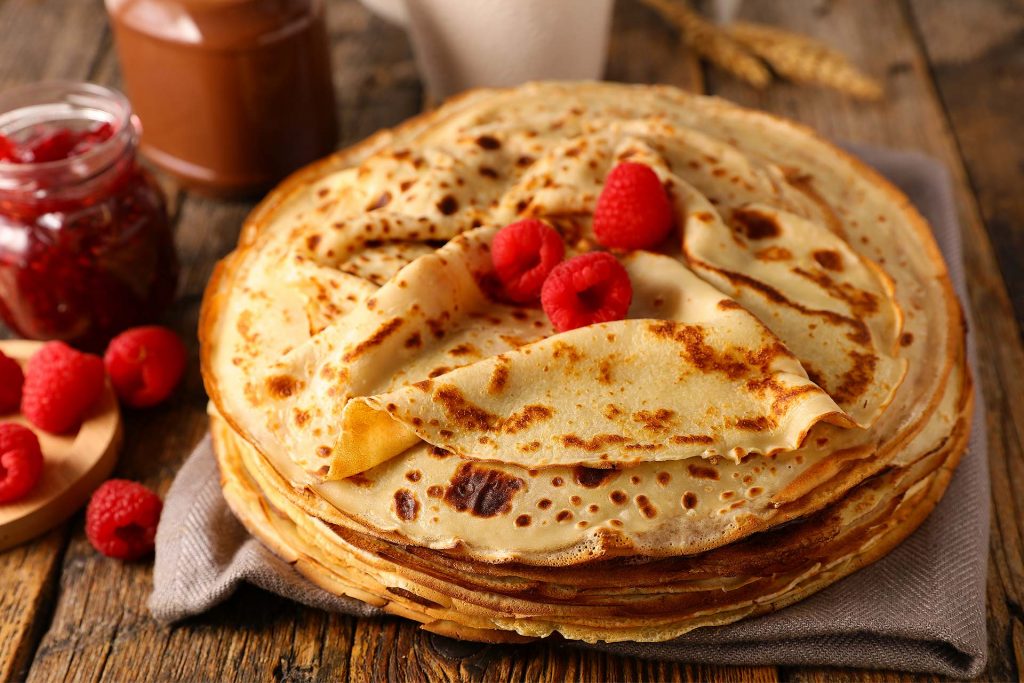 Flip the pancakes!
Over the years, the little blonde has made a name for herself in Megève gastronomy. Cooked by the minute, all in curves, it seduces all the taste buds.
For brunch, lunch, afternoon tea or dinner, in a savory or sweet, traditional or revisited version, creperies invite themselves as a safe bet for a quality meal. These creperies, with their warm and friendly atmosphere, give the impression of being at home.
Very popular with everyone, these creperies are not only crowded during meals. Evidenced by the number of skiers who came to revel in a little sweetness after a good day on the slopes or the gourmands, who came to take a little break between two activities. Although the cozy decoration and the sunny terraces invite you to taste these tasty recipes on site, the creperies also offer a take-out service.