Innovative in the field of ski schools, Megève had three schools in 1930. Thanks to Emile Allais and Paul Gignoux, Megève saw the establishment of the first French method of skiing with, a few years later, the creation of the School of French skiing. Backed by its beginnings, the resort continues to evolve in learning techniques and today offers its visitors lessons for all winter sports: from skiing to snowboarding, cross-country skiing and biathlon.
So much to see...
4

offers
Disciplines taught in Megève
Ski schools in Megève offer their students of all ages and all levels several disciplines:
Alpine Skiing
Nordic skiing (biathlon and cross-country skiing)
Snowboard
Ski touring
Ski racing
Ski freestyle
Nordic walking in group lessons
All these disciplines can be taught in group lessons, internships, private lessons or on a daily basis. Each course is available in several languages ​​(French, English, Italian, Russian, German, Spanish and others on request). The ESF also provides Handiski lessons and provides everyone with the appropriate equipment (dual ski chair and uniski).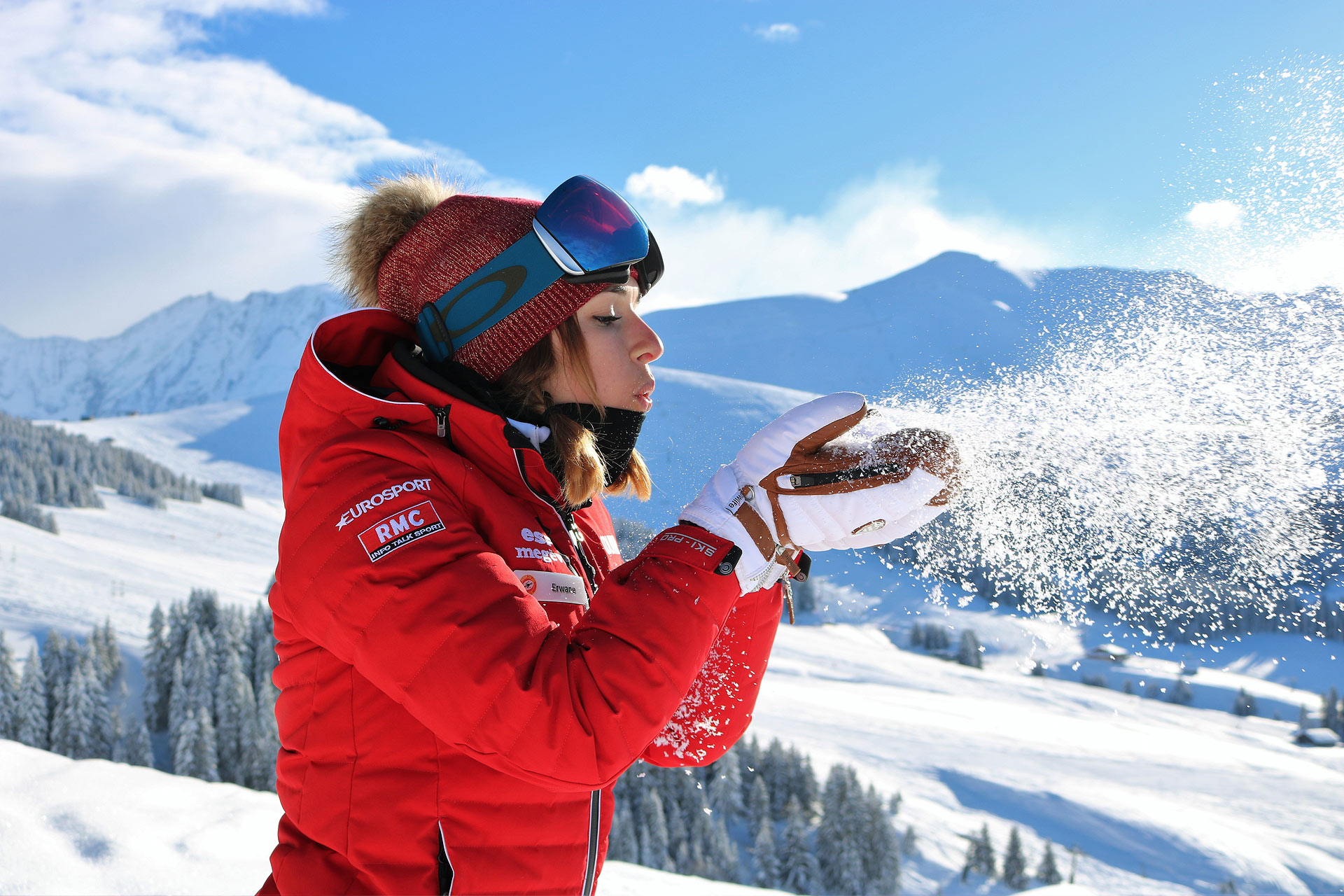 Ski lessons for toddlers: the sweet world of snow
Learning to ski when young is the guarantee of hitting the slopes with greater passion. If your little 3-year-olds want to put on skis, in Megève we say yes! With numerous offers of group and individual lessons, ski schools provide quality teaching to learn how to master, from an early age, the first sensations of skiing. But before winning the first "Piou-Piou" medal, the children must first familiarize themselves with the environment and the equipment. As soon as the little ones master the terrain and the glide, come the first lessons around small games on the slopes specially dedicated to children. Sliding between blocks, going up the slope, raising your hands or passing under arches are all little games created by ski instructors to learn while having fun. After a week of lessons, your child will receive his Piou-Piou! What's next, only Megève knows...
Ski lessons for children and teenagers: conquer the stars
In Megève, children and teenagers also indulge in the pleasures of skiing! In skiing or snowboarding, the ski schools in Megève offer group and individual lessons and courses. No more areas dedicated to beginners, here the lessons are an opportunity to discover new slopes in the area while learning new techniques, such as learning to turn, controlling your speed, knowing how to stop or even learning to get up. The goal ? Get your first star! Perhaps the first of a very long series...
Adult group lesson: progress and conviviality
Who said it was too late to start skiing? In Megève, the ski schools provide you with all the necessary tools to begin this practice with confidence. While group lessons promise conviviality and sharing on the slopes, individual lessons offer you tailor-made lessons, adapted to your level and your desires. Whatever you choose, put on your skis and set off with your instructor on the magnificent slopes of the Megève ski area! In Megève, adult ski lessons are not just for beginners. Do you want to learn new techniques, improve your skills or simply get up to speed? Call on our state-certified instructors. From pleasure lessons to sports lessons, they will perfectly meet your expectations and needs with many seasoned advice.