As during each stay in Megève, come the desire to try mountain biking, to indulge in skiing or even to venture hiking in the mountains. And with them, the eternal question: rent or buy? Either way, sports and equipment rental stores offer you the opportunity to try out a multitude of activities through rental and to equip yourself from head to toe through purchase. Whether you are a curious beginner or a keen athlete, you are bound to find equipment that suits you in Megève!
Equip yourself from head to toe!
Because you want to look a little more like an experienced skier in winter sports than Michel Blanc stuck on his chairlift in the film "Les Bronzés", the sports shops of Megève offer you trendy and refined collections all year round. .
In summer, the stores stock a wide selection of clothing for hiking, mountain biking or water activities. In winter, the place is made for ski clothes, accessories and warm sweaters. Complete in the offers and professional in the advice, the merchants equip you from head to toe according to your needs, your desires and your budget.
Speed, quality, proximity, efficiency, the sports shops of Megève offer you all the excellence of department stores, plus the passionate soul of shopkeepers.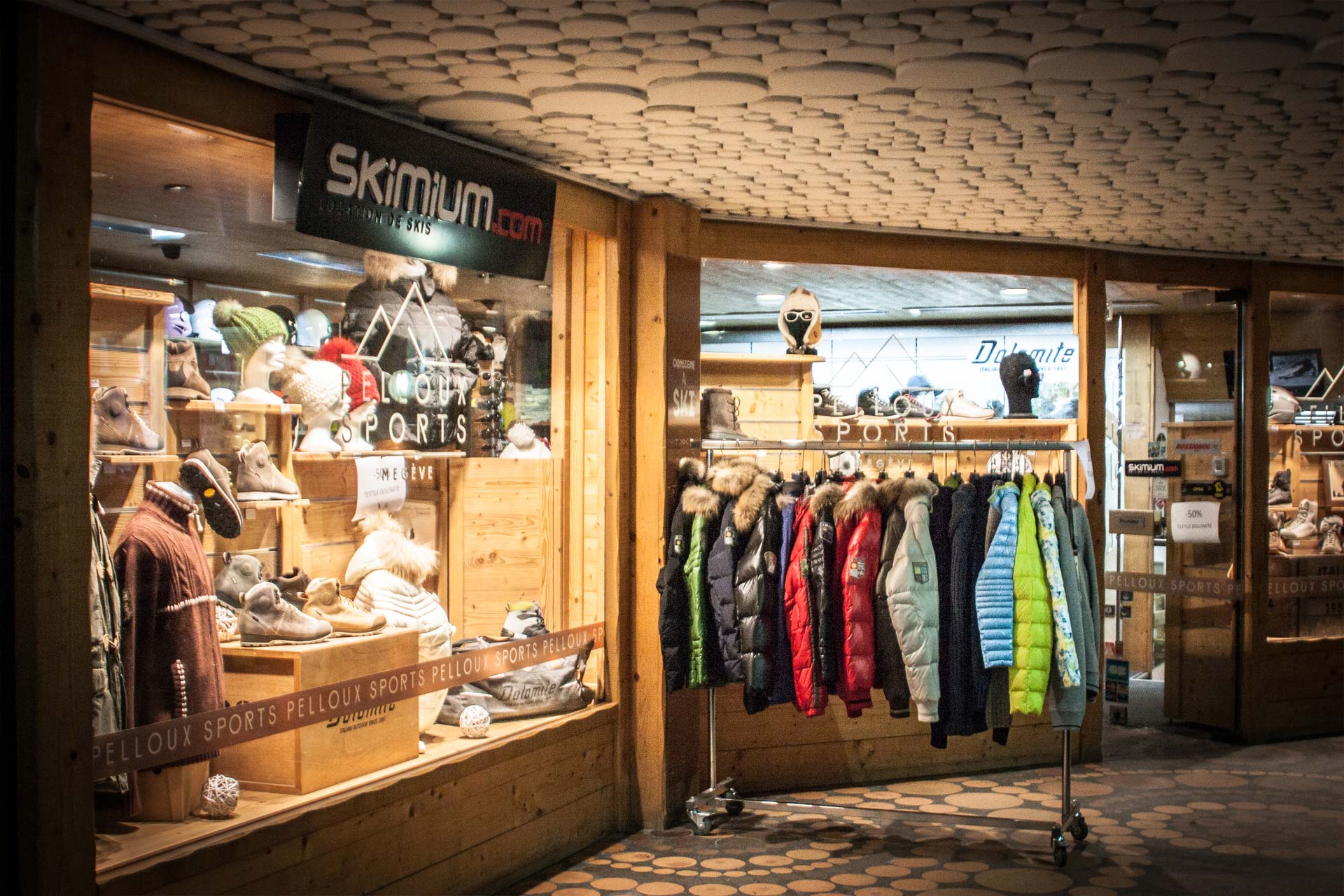 Rent your sporting goods directly
Want to try skiing or indulge in snowboarding? Rent your equipment directly from qualified and passionate professionals! Thanks to the rental, you have the possibility of testing a multitude of sports equipment during your winter activities: skis, boots, poles, helmets and sometimes even clothing and accessories.
Professional in advice and complete in the services offered, the ski rental shops allow you to be equipped in complete safety from head to toe. Whether you are a curious beginner, a keen athlete or a seasoned skier, you will inevitably find skiing or snowboarding at your feet in Megève. And since renting a ski or snowboard is adopting it, some of these rental stores also offer equipment for purchase.