The holidays remain the time of reunion par excellence, all generations combined. And today, we no longer hesitate to embark the youngest! But very quickly, the question of "what to do with the little piece during your ski sessions?" " arrived. So, while the older ones accompany mom and dad in all their activities, the little ones experience daycare.
So much to see...
2

offers
Guard systems adapted to your needs
To help you reconcile leisure and family vacations, Megève offers various reception facilities that keep your little ones warm while you enjoy the many activities of the village. Surrounded by a team of professional and qualified childcare workers, your little hearts are pampered and pampered here. Taking great care to respect the pace and desires of each child, a multitude of activities are offered every day to allow your little darlings to have fun, awaken, discover and above all meet new friends.
Accessible from the age of 3, the various reception facilities in Megève make your stay in the mountains easier with a wide range of hours and à la carte booking slots. So whether it is only for a few hours, for the whole day or for several days in the week, you will always find in Megève a type of childcare that suits you and your child.
Attention: in all structures, places are limited. Reserving a place before your stay is strongly recommended, whatever the period of your stay (outside or during school holidays). So, please fill in a registration form beforehand. In addition, the care and reception of toddlers are highly regulated.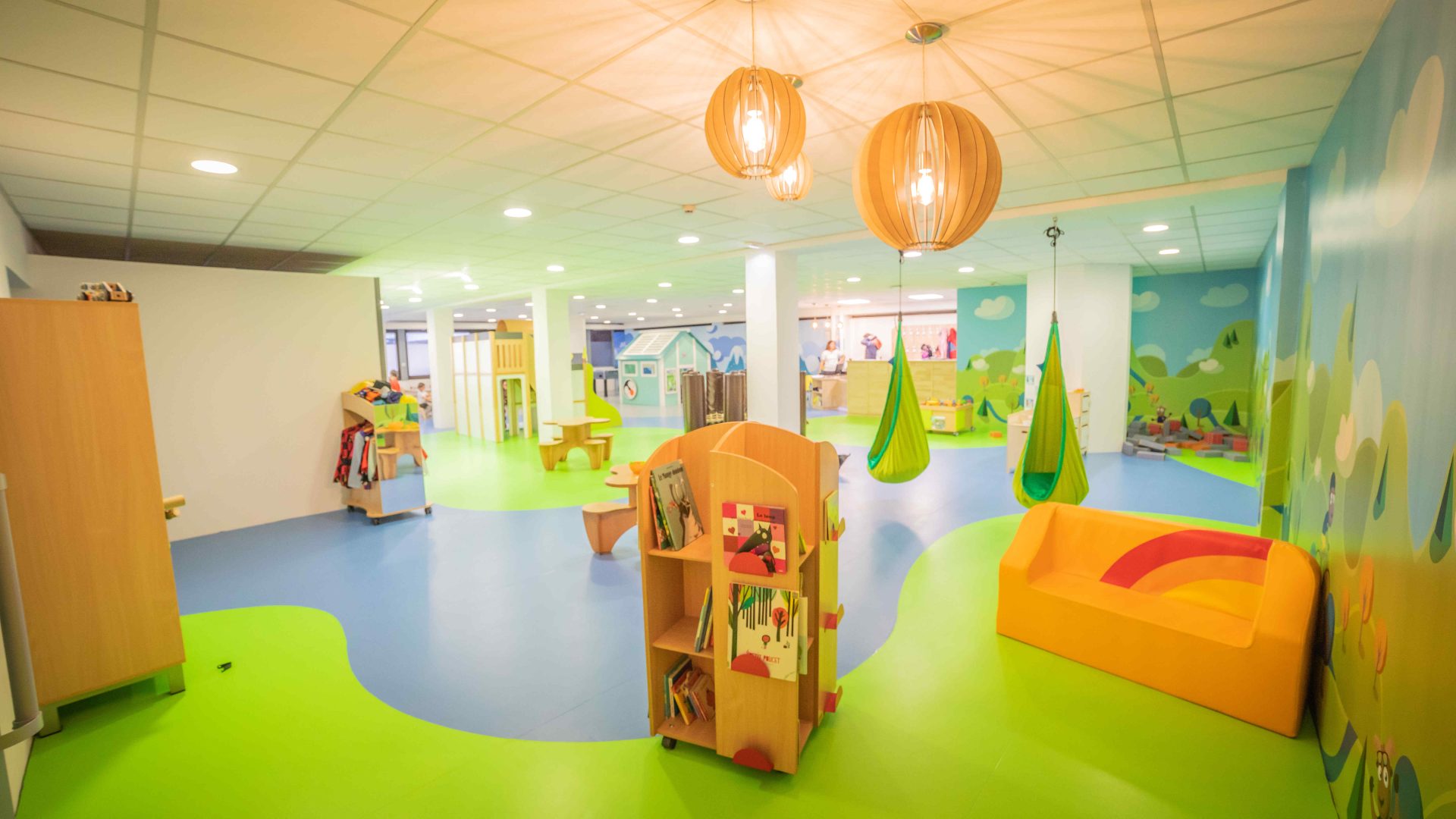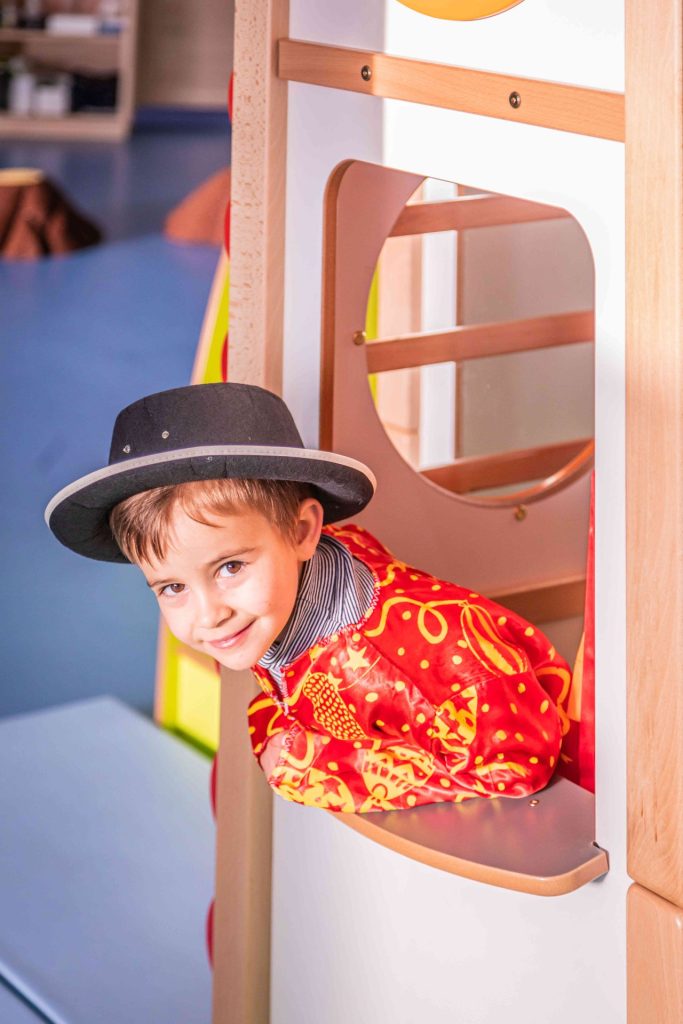 Meg'Loisirs takes care of your little ones
Open only during school holidays from 8 a.m. to 18 p.m., the Meg'Loisirs reception center welcomes your children from 30 to 3 years old. Organized into two distinct groups, the "Lutins" which brings together children from 12 to 3 years old and the "Canaillos" which brings together children from 5 to 6 years old, Meg'Loisirs offers your little darlings a multitude of indoor and outdoor spaces adapted to the rhythms and desires of each. On the program, outings to the pools, ice rink, 12S toboggan run and media library for the older ones, while the little ones discover recreational and manual activities. Supervised by qualified and qualified professionals, these fun and varied activities develop autonomy, awakening, self-confidence and team spirit.
Articulated around 3 different formulas for more ease, you are free to choose your own time slots according to your daily organization and the desires of your children. So, from half a day to a full day, from one to several days a week, it's up to you! Regarding lunchtime meals? Meg'Loisirs takes care of everything! Prepared by a dietician, lunches are taken in the school canteen. Picnics are also scheduled during the summer and a snack is provided for all the children at the end of the day.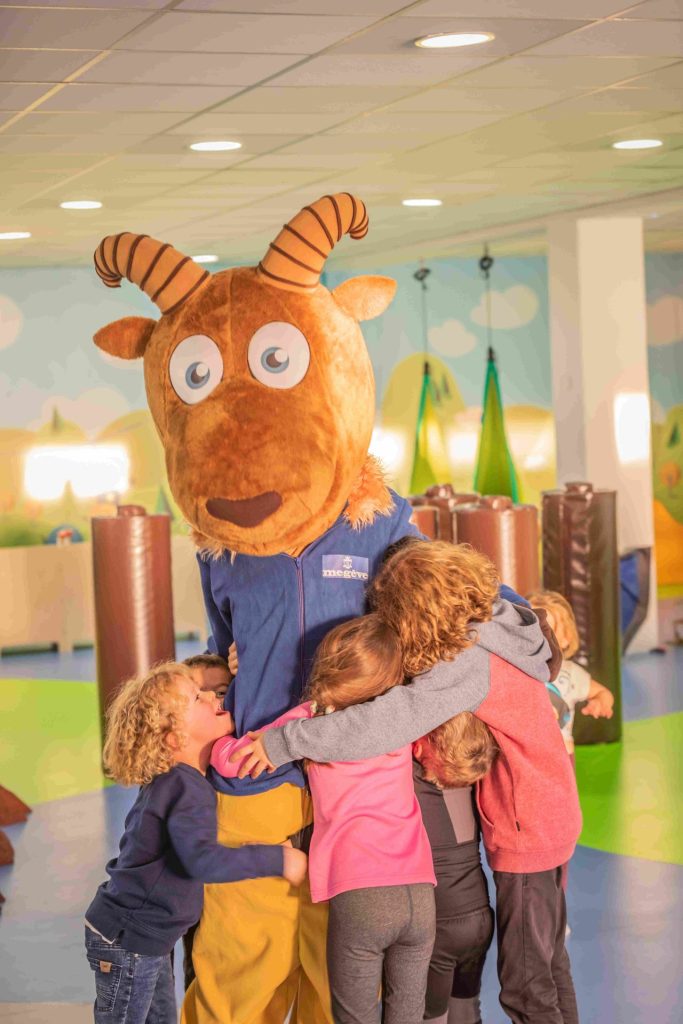 Discover the Kids Club by Billy Bosteu
The Palais Megève, the largest indoor and outdoor leisure complex in the Alps, is expanding its service offer with the creation of a space specially dedicated to the happiness of children: the Kids Club by Billy Bosteu, Megève's mascot. In slots of 1 to 3 hours, your children can take advantage of an incredible 250 m² room entirely designed for them and exclusively intended for games.
Perfectly laid out to accommodate children from 3 to 9 years old, the Kids Club at the Palais has numerous equipment and games suitable for all ages. Articulated around 4 distinct areas, an "interactive" with a multimedia offer including a tablet and consoles, a "motor skills" with huts and a climbing course, a "relaxation" area with hammocks and a reading corner, and a "creative" area with suitable furniture to create, paint, color and draw, your children won't be bored!
Supervised by a team of qualified professionals, these fun and varied activities promote awakening, discovery, encounters and fulfillment from an early age, in a spirit of laughter, games, relaxation, and of course pleasure. . The opportunity for children to have fun while parents enjoy leisure activities in the village in complete serenity.