A true land of families, the resort of Megève is the kingdom of skiing for children. Equipped with many fun and modern facilities, beginners' areas, equipment suitable for all levels and snow gardens for toddlers, the Megève ski resort is the benchmark for your family ski days. .
Enjoy the pleasures of family skiing in Megève
Although venturing into winter sports with children can sometimes be complicated, skiing with them is even more so! Renting equipment, finding slopes suitable for the whole family, getting the youngest to enjoy skiing… But that was without counting on the prestigious ski resort of Megève. A true land of families, you will love skiing with your children! So the snow-capped peaks, the ski slopes to hurtle down, the hot chocolates and the endless slides are yours.
Preciously nestled in the heart of the Alps, Megève offers you in winter a land of adventure as playful as it is gigantic with its 400 km of slopes spread over 4 massifs, its immaculate virgin slopes, its many modern amenities and its countless breathtaking panoramas. With its 200 slopes suitable for all levels, the whole family can indulge in the pleasure of skiing. Add to all this beginners' areas, play areas (freestyle, snowpark, Big Airbag), child-friendly equipment (courses, mats, games, inflatable tubes) and snow gardens for toddlers, and Megève becomes the paradise of family ski days.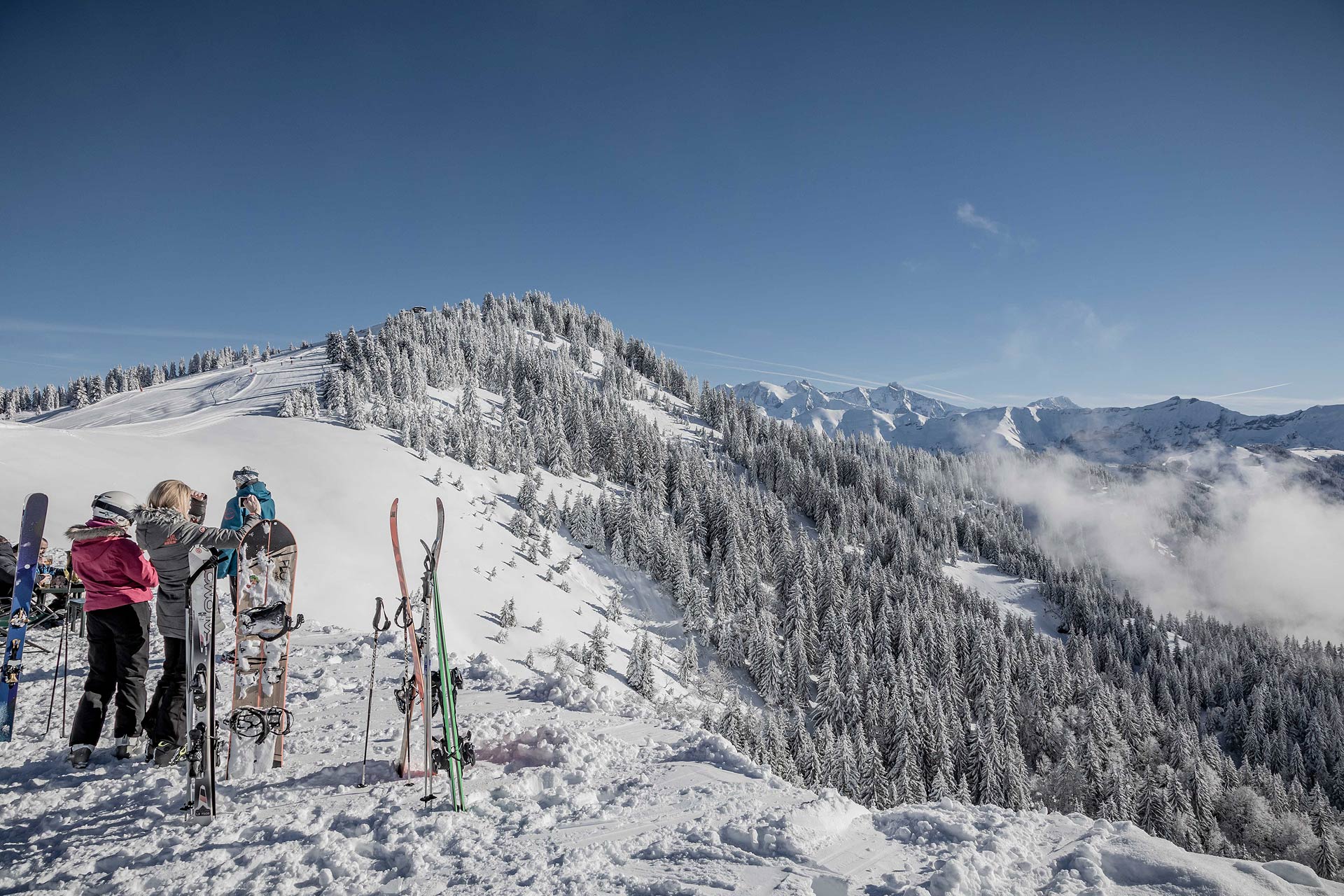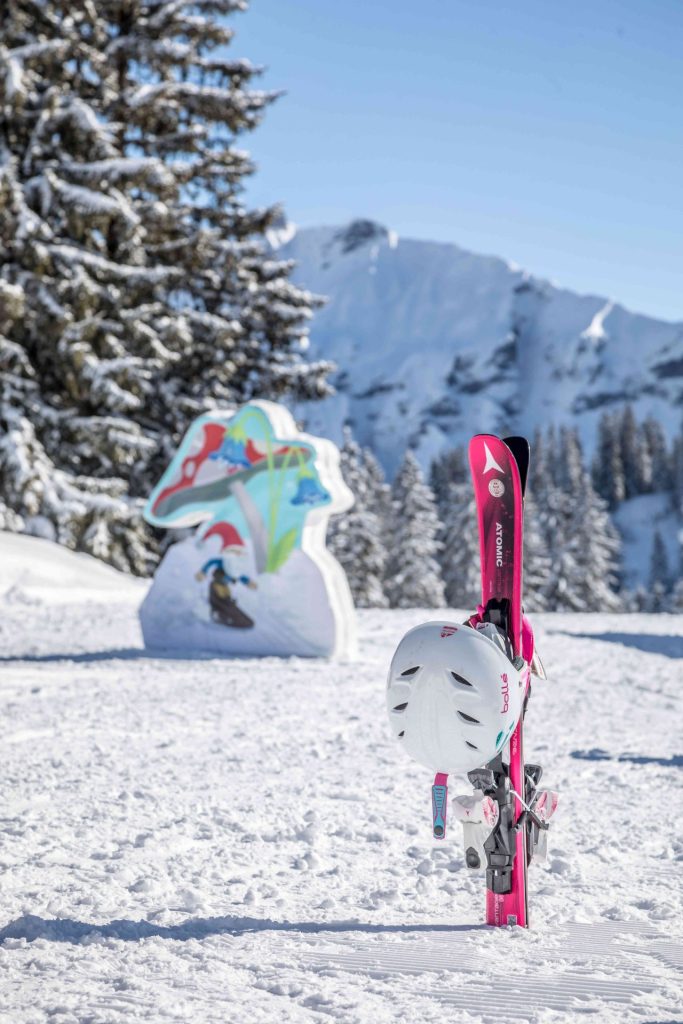 Here are some essential safety rules for the smooth running of your day on the ski slopes:
Rent equipment adapted to the level of practice and the size of your child
It is strongly recommended for children to wear a ski helmet as they have no awareness of the danger.
Remember to dress your child well with warm and waterproof clothing, as well as take a change of clothes (socks and gloves in particular).
Always accompany your child on the slopes, paths and play areas and choose descents adapted to his level of practice.
Don't force your child to ski if he doesn't feel like it.
Remember to put on sunscreen and lip stick to protect yourself from the harsh rays of the sun on the snow.
Avoid skiing with a baby, either on your back or on your stomach, because in the event of a fall, you could seriously injure him. In addition, baby could be too cold.
Children are quickly tired from the physical effort and the cold, so it is important to take the time to take breaks in the many restaurants at altitude. It will also be an opportunity to share a delicious hot chocolate and to know their feelings about their first sensations of sliding!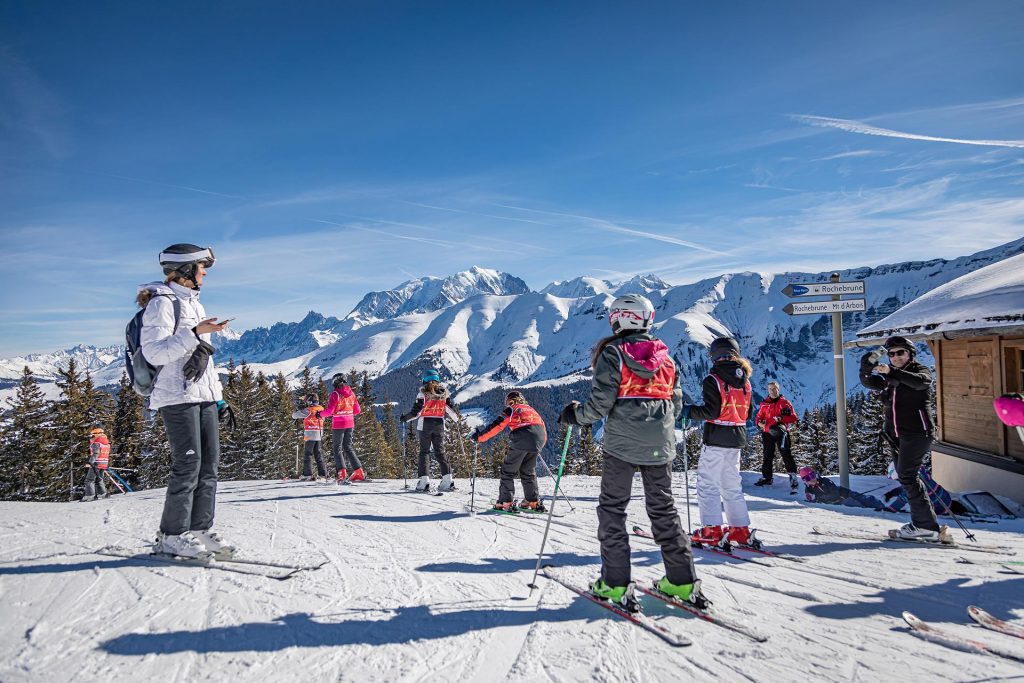 Tired of playing teachers? Call on our instructors!
Learning to ski when young is the guarantee of hitting the slopes with greater passion. If your little 3-year-olds want to put on skis, in Megève we say yes! With numerous offers of group and individual lessons and courses, the ski schools of Megève provide quality teaching to learn how to master, from an early age, the sensations of skiing by becoming familiar with the environment and the equipment. In skiing or snowboarding, from 3 to 18 years old, children's lessons are an opportunity to discover new slopes in the area while learning to master new techniques, to make new friends in group lessons and perhaps even to win a medal!