When you arrive in the center of the village of Megève in winter, the ordered mountains rise in all their nudity. The bell tower, as if pulled towards the peaks, dominates the famous village square where the traditional Christmas tree sits proudly each winter. Its lively streets, its assured architecture, its bright shops and its passionate spirit have always shaped the history of the village of Megève, and allow you to experience beautiful ones in your turn.
Experience the magic of the village of Megève in winter
A true land of legends since the dawn of time, Megève is told as much as it is experienced in winter. A pioneering resort, it cultivates the soul of a true alpine village around its medieval-looking square, its authentic districts with cobbled streets, its squares brightened up with fountains and its old wooden buildings reddened by time.
The village, gathered in a rare density as the old Savoyard villages once were, has known how to respect its history where the engraved dates and the sundials scattered on the facades testify to the relationship to time which seems to flow so differently here. A true link between the Arve valley, the ski areas and the peaks, the village of Megève is an essential destination in winter for lovers of the great outdoors.
But in the center of the village of Megève, people also and above all come here for its unique way of life, its luxury boutiques, its cocooning spas, its elegant hotels, its gourmet restaurants and its atmospheric bars, which today earned it the nickname of Saint-Tropez of the snows. In winter, the center of the village has something magical, which can only be found here, in the heart of Megève.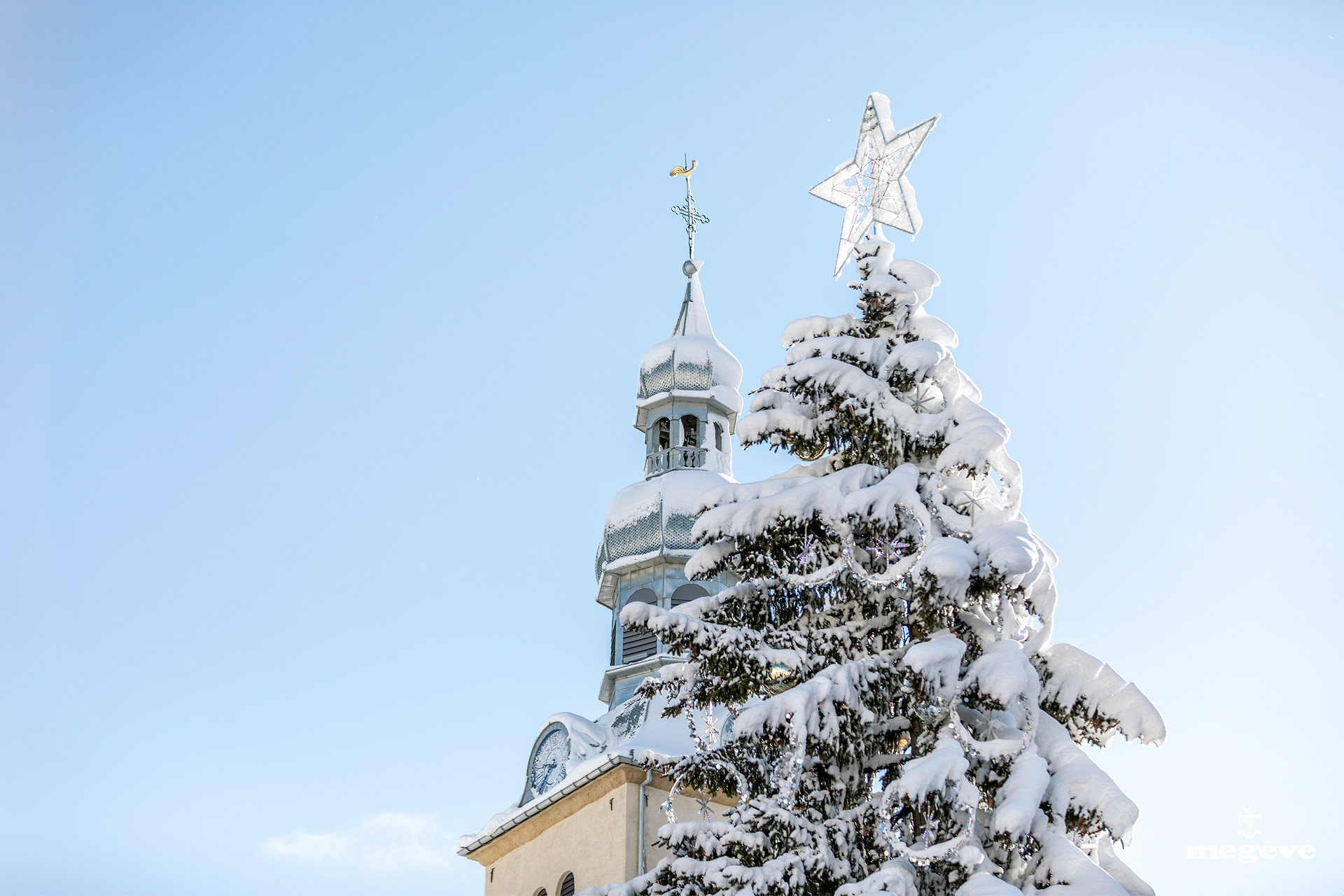 Did you know?
According to the legends of the village, Megève was founded by two brave companions, Muffat and Grosset. Fearless and courageous in peril, they would have saved Megève then tormented by a horrible flying viper monster, which devoured all those it encountered.
Legend has it that, victorious in the battle, they joined the native shepherds and became familiar with them. Together, they began to populate and cultivate the country. The defeat of the monster spread outside and soon the neighboring Allobroges, whom fear had driven away from these places, hastened to unite with this new colony. And this is how the famous village of Megève was born.