In winter, Mont d'Arbois is a district that is both copiously mountainous and extremely cosmopolitan. Its unique history and its singular charm, firmly anchored for generations, mingle with the conviviality and the sweetness of life offered by inhabitants and holidaymakers. An association that generates an inimitable atmosphere and a range of irreplaceable addresses at Mont d'Arbois. Welcome to Mont d'Arbois in winter!
At Mont d'Arbois, winter is lived intensely
A symbol of elegance and the French way of life, Mont d'Arbois is an emblematic destination that has always fascinated. In winter, its unstructured shapes enhanced by the snow make the eyes of skiers all over the world shine.
While his closeness to his ski area adds considerably to its appeal, its warm shops, its famous accommodation and its prestigious restaurants also make it an essential destination in the Alps. An internationally renowned historical landmark, the Mont d'Arbois offers here and there intense experiences and inspiring encounters.
Bordered by incredible mountainous terrain, many sports facilities and a huge ski area, the Mont d'Arbois is in winter the ideal playground for great unforgettable adventures. Athletes, contemplatives, sybarites, all meet at Mont d'Arbois to share the emotions and sensations that this wonderful destination provides in winter.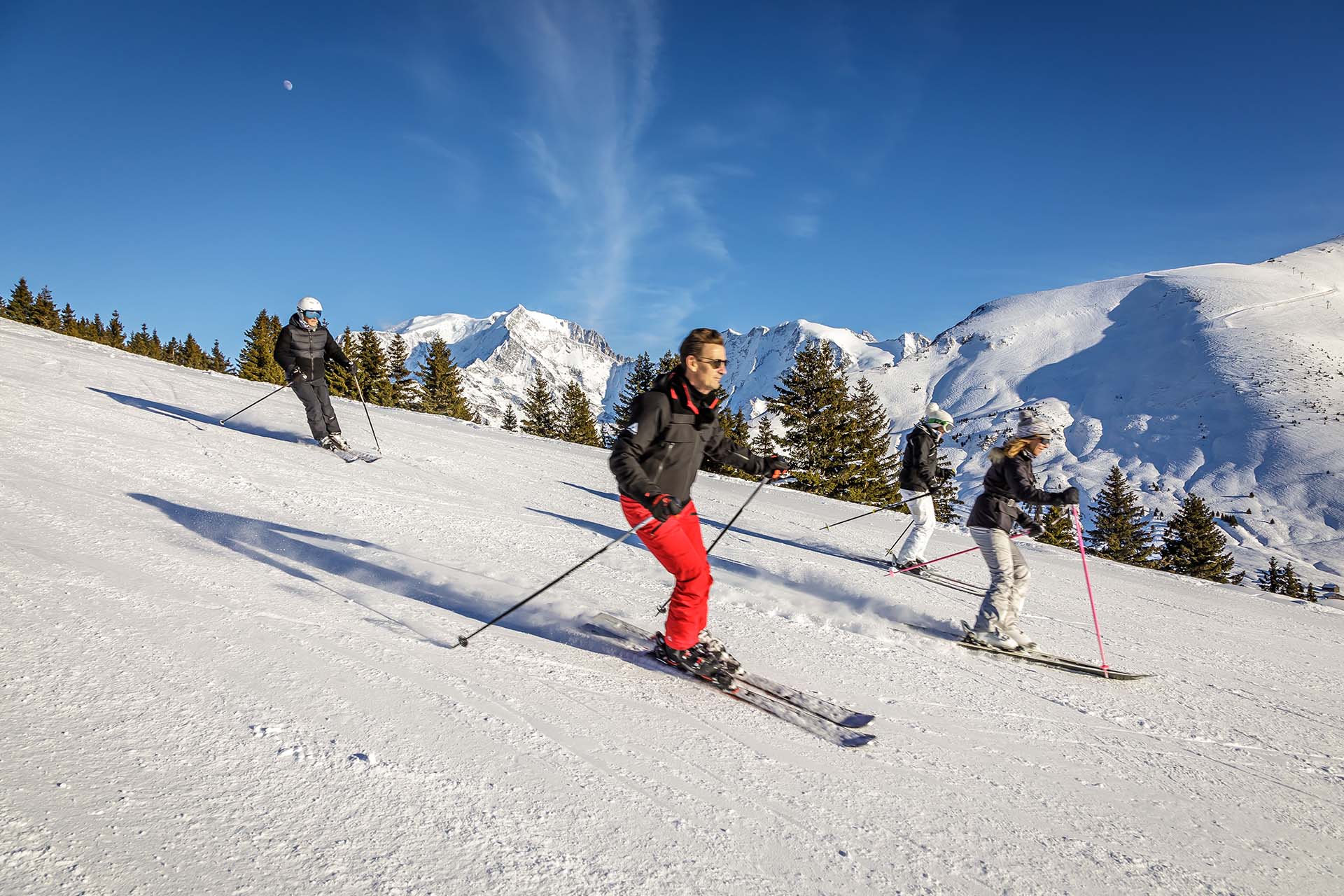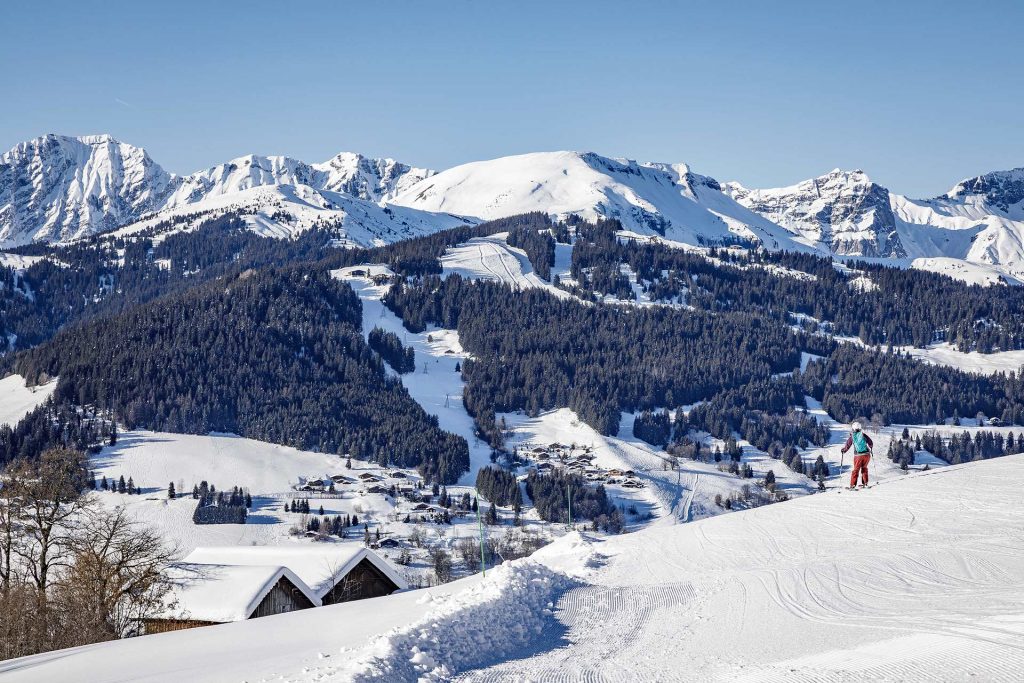 Mont d'Arbois ski area
Among the most prestigious ski resorts, Mont d'Arbois is the perfect embodiment of great skiing. Nestled in the heart of a grandiose panorama, it is known and recognized for its French way of life and its unique landscapes combining mountain pastures, forests and wide open spaces. With wide slopes facing south-west, sometimes crossing immaculate fields, sometimes snow-covered fir trees, the Mont d'Arbois ski area is a dream for skiers from all over the world.
Culminating at an altitude of 2 meters with Mont-Joly, the Mont d'Arbois ski area opens onto the areas of Saint-Gervais-les-Bains and Saint-Nicolas-de-Véroce offering a breathtaking view of the majestic Mont-Blanc massif. Equipped with several beginner areas, Snow Park and other play areas, the Mont d'Arbois ski area offers a great variety of skiing for all ages and all levels.