facilities
and equipment
Megève is equipped with many sporting and cultural infrastructures hosting a multitude of activities each year.
Sports Complex
Wellness
Mountain facilities
Sports equipments
Resort infrastructure
Megève has always been the benchmark resort for great adventures! Known and recognized throughout the world for its extensive mountain facilities, its many modern and fun facilities and its multitude of sports and cultural infrastructures, Megève has established itself as the favorite 4-season destination for families and groups of friends looking for fun. and new experiences.
"Le Palais Megève" sports complex
A kingdom of sport and relaxation for 50 years, the Palais Megève has many emblematic infrastructures and activities for the whole family. With its 30 m² of surface area divided into 000 spaces, it stands out as the largest indoor and outdoor leisure complex in the Alps.
Located a stone's throw from the center of the village, the Palais Megève offers you a wide range of activities all year round, enriched by new practices and new technologies. A veritable playground, the Palace offers fun and modern sports and cultural facilities for all ages and all levels.
A mecca for sport and well-being, the Palais Megève is perfect for taking your first breaststroke, taking part in a sports course, trying rock climbing or hockey, indulging in a fitness session or even relaxing. at the spa. A real leisure paradise, look no further, the most beautiful memories begin at the Palais Megève!
Discover the Palace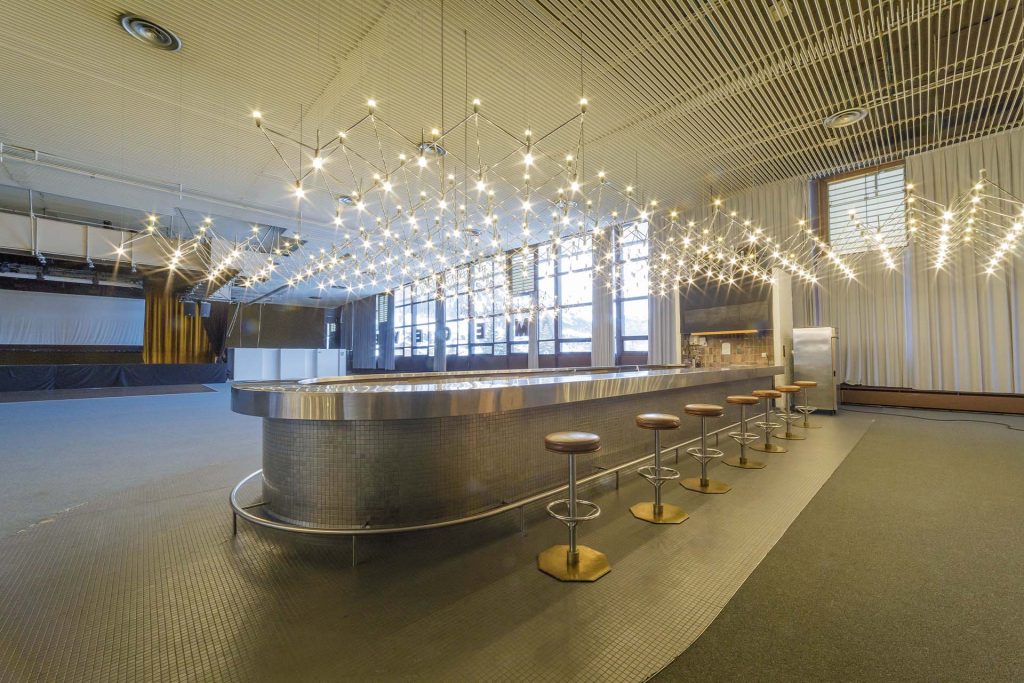 Congress space
In full restructuring, the Palace will offer from January 2024 a new conference room of more than 2000 m² fully convertible. Ideally located on the ground floor of the Palace to facilitate its access and visibility, with a direct entrance from the entrance hall, this new conference room will offer technical and modern equipment.
Versatile and flexible as desired, this congress space will be able to accommodate all kinds of events, from concerts to trade fairs, from school parties to major international events, and this in heterogeneous configurations and gauges.
A layout designed to allow great flexibility that will allow the village to maintain an attractive program throughout the year and even to host new major events.