In a mile-per-hour life, it is essential to press the pause button. What if the secret was to spend a holiday in Megève? Embracing Mont-Blanc, the Megève resort excels in the art of relaxation. Spas, hammams, yoga, fitness or balneotherapy, so many well-being parentheses that will seduce you and rejuvenate you.
Before comfort… sport!
An afternoon at the spa has a whole new flavor when it follows a morning of sport! Dusted off by state-qualified sports coaches who are on the move, the heir to aerobics is reinventing itself at the Palais Megève. Equipped with several rooms for you to exercise freely, the Palais Megève offers all year round courses of Sculpt fit, Pilates, yoga, cross training, flash abs or stretching...
Curious beginners, seasoned amateurs or seasoned athletes, group lessons adapt to you! In particular, you will be able to find lessons for all ages and of all intensities, in the water or in the air, gently or forcefully, with or without equipment...
More than sports training or physical activity, fitness has become an unmissable event at the Palais Megève where team spirit and a good atmosphere reign. So, to your sneakers!
Discover the fitness center of the Palais Megève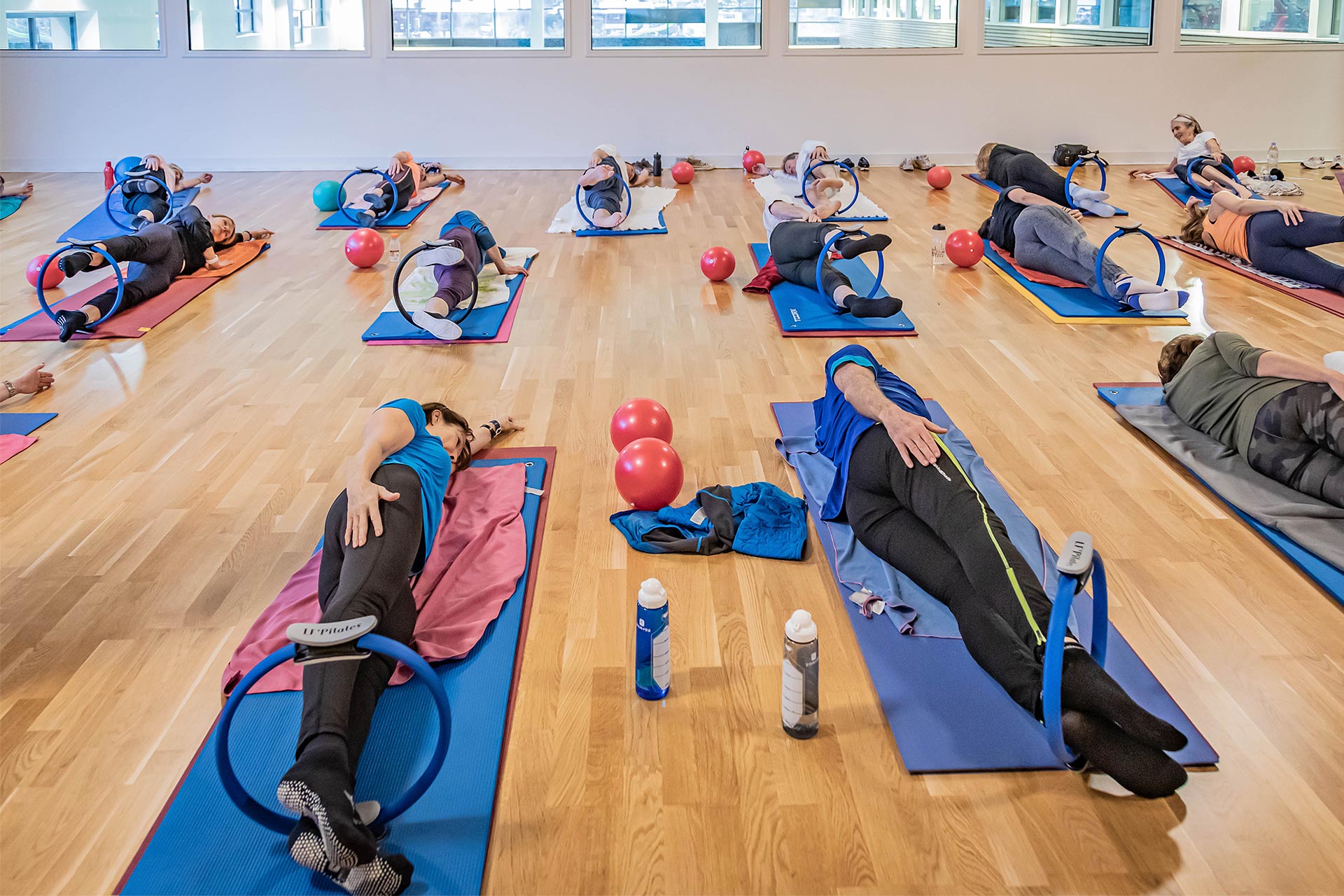 After sport, comfort !
Soothing your ailments thanks to the power of water is the promise of balneotherapy. Located in the heart of the village, the Palais Megève balneotherapy center is an indoor and outdoor bathing area conducive to rejuvenating the body and calming the mind. Surrounded by a beautiful and vast mountain panorama, slip into water at 34°C whose bewitching heat offers you a moment of exhilarating relaxation.
In a 600 m² bathing area where swan necks, counter-current river, massage beds, bubble pools and hydromassage jets follow one another, float in a universe designed exclusively for your well-being. Endowed with numerous virtues, balneotherapy relieves the feeling of heavy legs, soothes osteoarthritis and fights cellulite, helps blood circulation and relaxation of muscle contractures. Ideal after a day on skis or after a hike through the Megève mountains!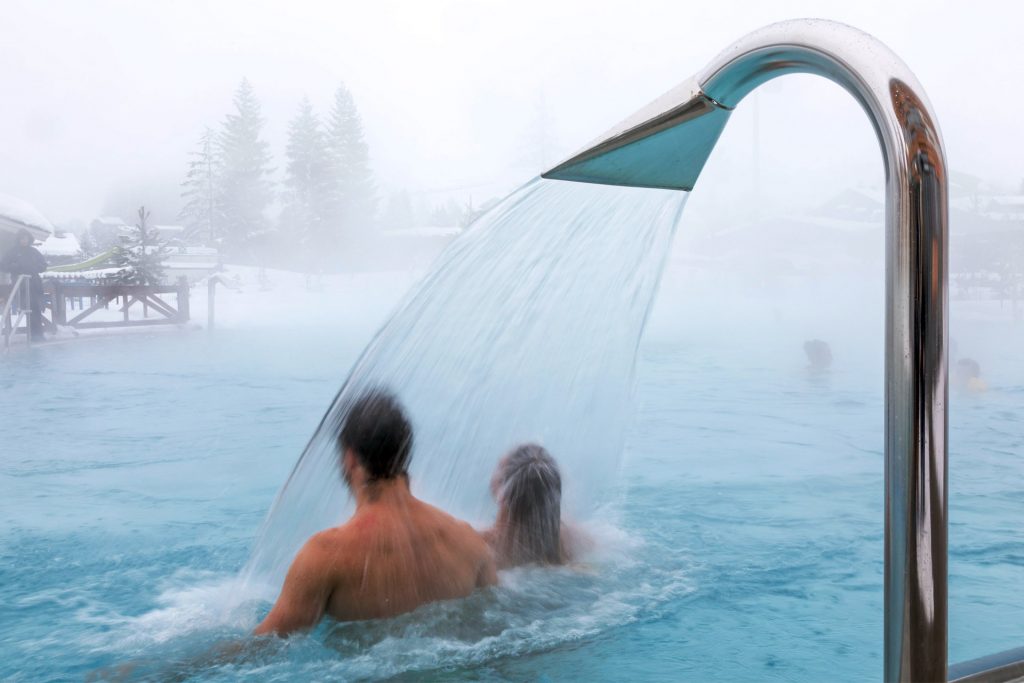 See you at the height of relaxation in Megève
Impossible to talk about relaxation and well-being without approaching the world of the spa. Megève offers top-of-the-range relaxation areas: massages, hammam, luxury products and serenity... Everything to create an explosive cocktail of tranquility. Note that it is not necessary to stay in a hotel with a spa to enjoy the relaxation areas. Whatever your cocoon, accompanied or not, give yourself a relaxing break in this temple of well-being.