The Megève Discovery Pass gives you access to the mythical activities of the Megève resort and to many advantages, but also to those of the 8 partner municipalities. A local and global offer valid all summer long in Megève and everywhere in the Pays du Mont-Blanc on presentation of the Megève Discovery Pass.
The Megève Discovery Pass, what is it?
On simple presentation of the Megève Pass and your identity card, you will have privileged access to the offers of activities specific to the resort of Megève as well as other global activities common to the 8 Tourist Offices of the Pays du Mont-Blanc .
Activities for children, shops, sports activities, culture and discovery, well-being or even accommodation and transport, take advantage of many advantages and reductions ranging from -10% to -20% valid in 8 municipalities of the Pays du Mont-Blanc.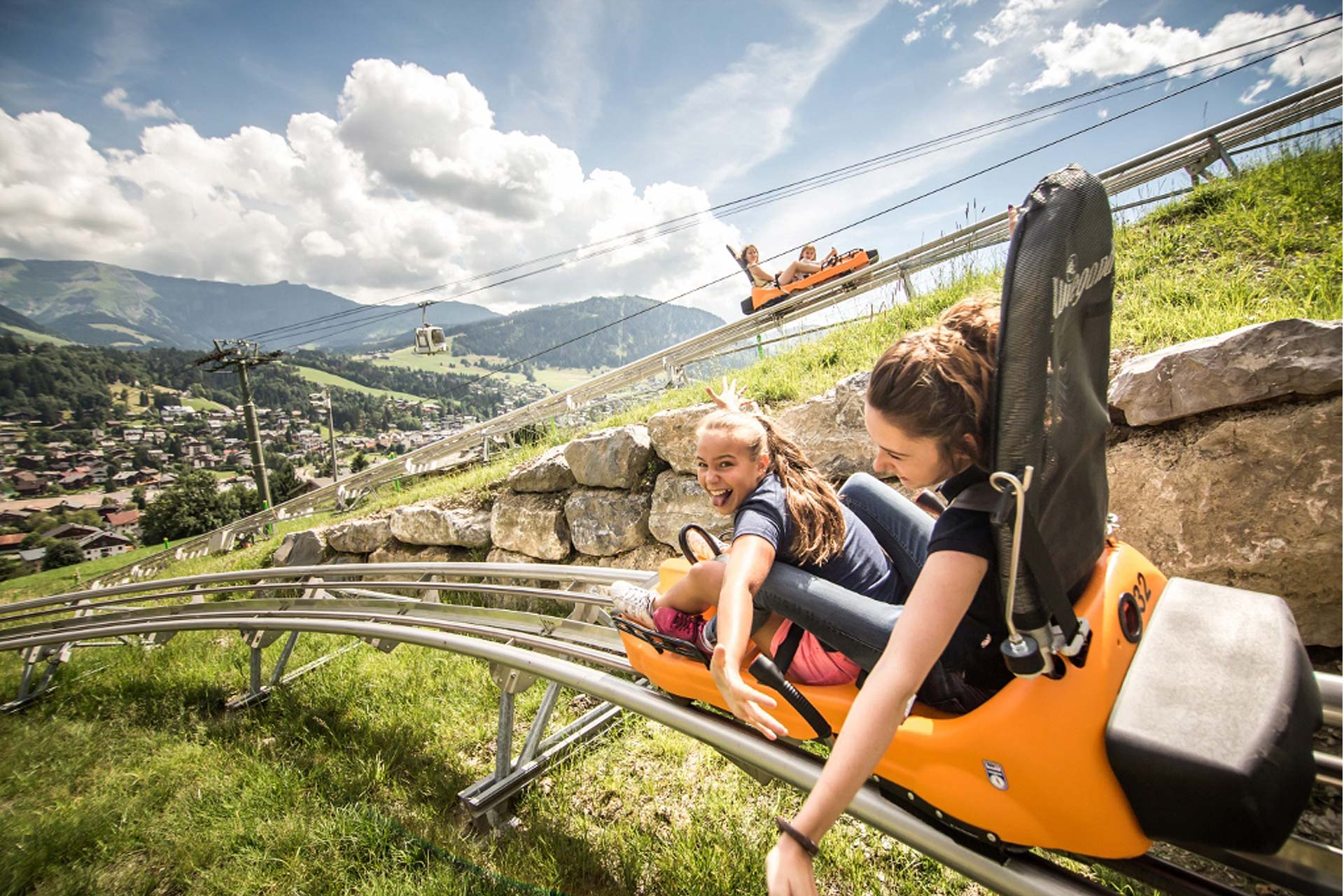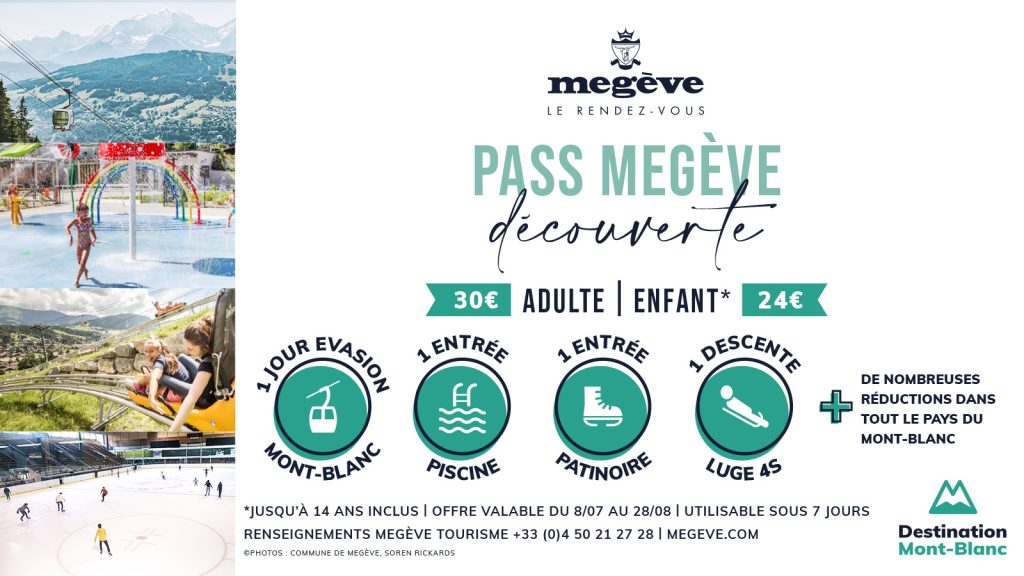 The Megève Discovery Pass, how does it work?
Valid from July 08 to August 28, 2022, the Megève Discovery Pass can be collected at the reception of the Megève Tourist Office throughout the summer. Usable for a maximum of 7 days, it is at the single price of 30 € for adults, 24 € for children, and free for children under 5 years old. Count 1 € more for the support of the ski lifts.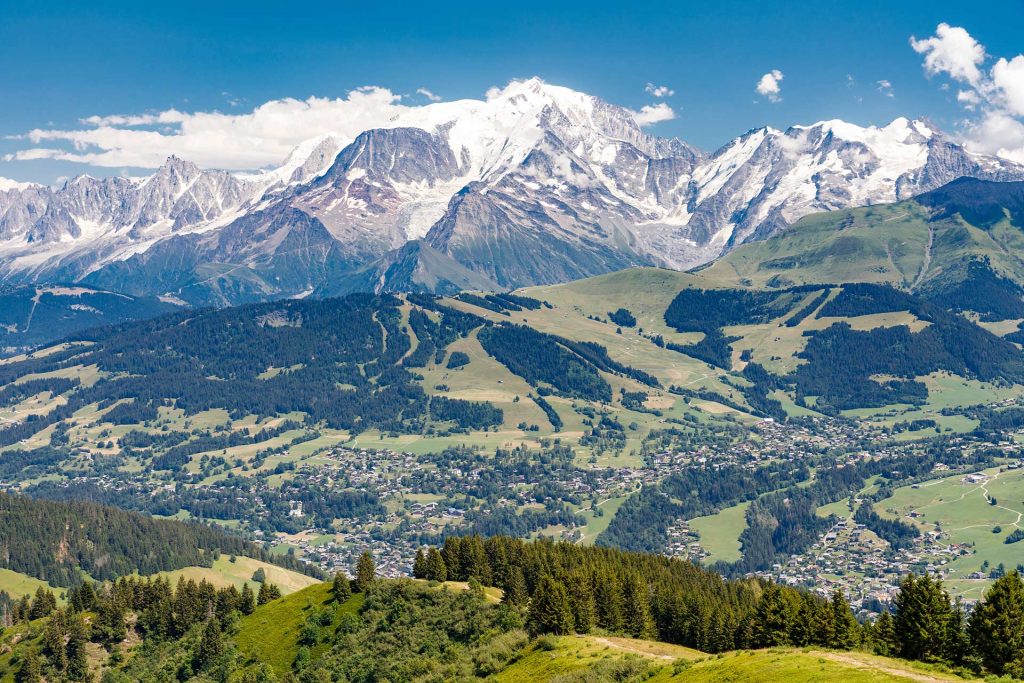 The country of Mont-Blanc, a land of great adventures
Four valleys, fourteen municipalities including that of Megève, 6 ski resorts, numerous forests, azure lakes, green mountain pastures, granite peaks, hidden chapels, thermal waters and mythical peaks...
Without a doubt, the Pays du Mont-Blanc conceals many hidden treasures. Preciously organized around many slopes including that of the Mont-Blanc massif, it never ceases to amaze. Located between 800m and 4810m, the valley offers a large plateau of sporting, cultural or contemplative activities, accessible to all. Through its remarkable heritage of baroque and contemporary art at the crossroads of the history of Savoy, its magnificent mountain lakes, its important facilities and equipment or its prestigious ski areas, the Pays du Mont-Blanc claims to be the world cradle of mountain tourism.